Wedding party is incomplete without a flower girl. Search for a flower girl once date, venue, dress, time of the wedding is finalized. A flower girl is generally a child between four to nine years of age. A younger sister, niece or a cousin can be a flower girl. During the wedding rituals, bridesmaids are followed by the flower girl with a basket of flowers, spreading them down the aisle. Selecting the perfect dress for them involves few guidelines that need to be followed.
Finances
Marriage itself requires lot of expenditure, so a budget has to be followed while buying a flower girl's dress. You can find many different deals online; buy a flower girl's dress online on a cheaper rate rather than buying it from a bridal shop.
Formality
Formality is the first and foremost thing to be kept in mind while choosing a flower girl dress. Choice of the dress depends upon the venue and the theme of the wedding. If you have chosen a beach wedding, then the flower girl dress should be of light pastel colors like light pink, blue etc. A fancy dress is chosen if you are going to have your wedding in a ball room. In nutshell we can say that flower girl should look elegant and should feel comfortable in her attire.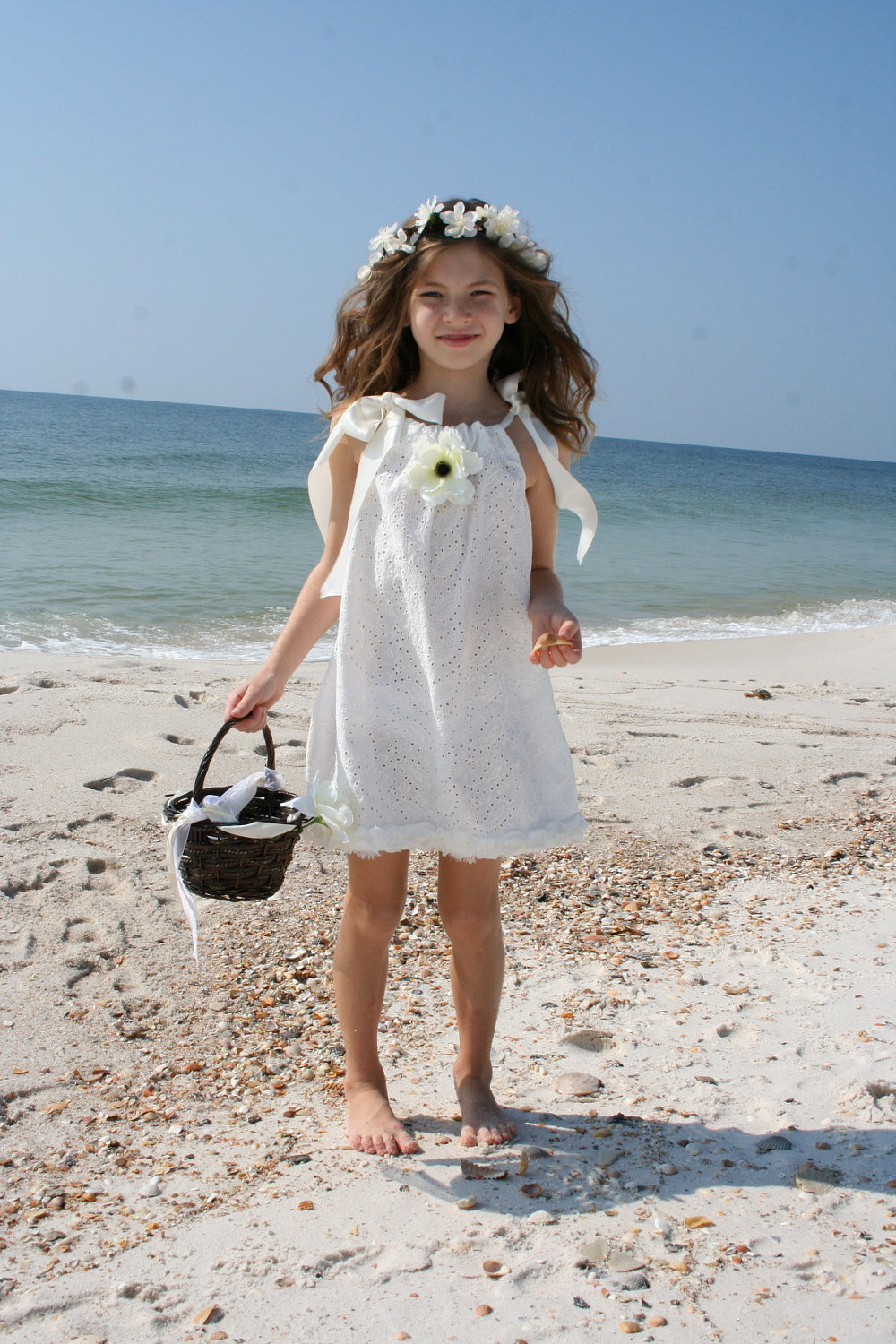 Style
Though the style of the flower girl dress has not changed much, still it should be kept in mind while purchasing. It is generally a miniature version of the bridesmaid dress or a bridal gown. It should be eye-catching, comfy and go in accordance with the wedding theme.
Color
Choose a dress according to the wedding theme. If you have chosen a miniature version of the bridal gown; put ribbons, bows or flowers in the hair to add colors. You can also go for the colored floral pattern matching the bridesmaid dress.
Season
Weather and time plays the biggest role in the style selection. For summer or spring weddings, pick a short sleeved light colored dress and buy a darker shade long sleeved dress for winter weddings.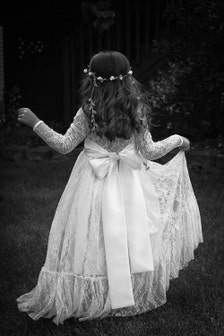 Length
You should consider two different lengths: Tea length and floor length while selecting a flower girl dress. For a tea length dress, ensure that you buy suitable fitted socks that go with the style of the dress. In case of floor length dress, ensure that flower girl is comfortable in handling it; doesn't fall and feel embarrassed in public. According to me, Tea length is the best choice
Comfort
Your flower girl should be calm and composed throughout the wedding. This is only possible if she wears a comfortable dress. Apart from the dress, matching pair of shoes should be selected that can be worn for a longer period of time without moaning. It is always recommended to get flat footwear in order to increase her comfortability.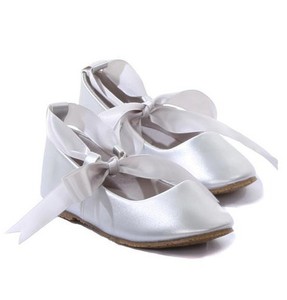 Quality and wrinkle issue
Pay attention to the quality of the fabric & always try to pick up wrinkle free fabric making sure that your flower girl's dress looks neat and appealing. Though silk and velvet are very comfortable but they tend to get wrinkles easily.